In 2011 I started to build the online archive. Visually and technically, the archive is unfortunately quickly out of date due to the fast pace of the Internet and it was time for a new coat of paint.
So I used the holidays between December 2018 and January 2019 to rebuild and structure the online archive. Because the structures of the first version had grown historically and did not always make sense. This was not least due to the fact that the online archive was much more extensive than originally planned.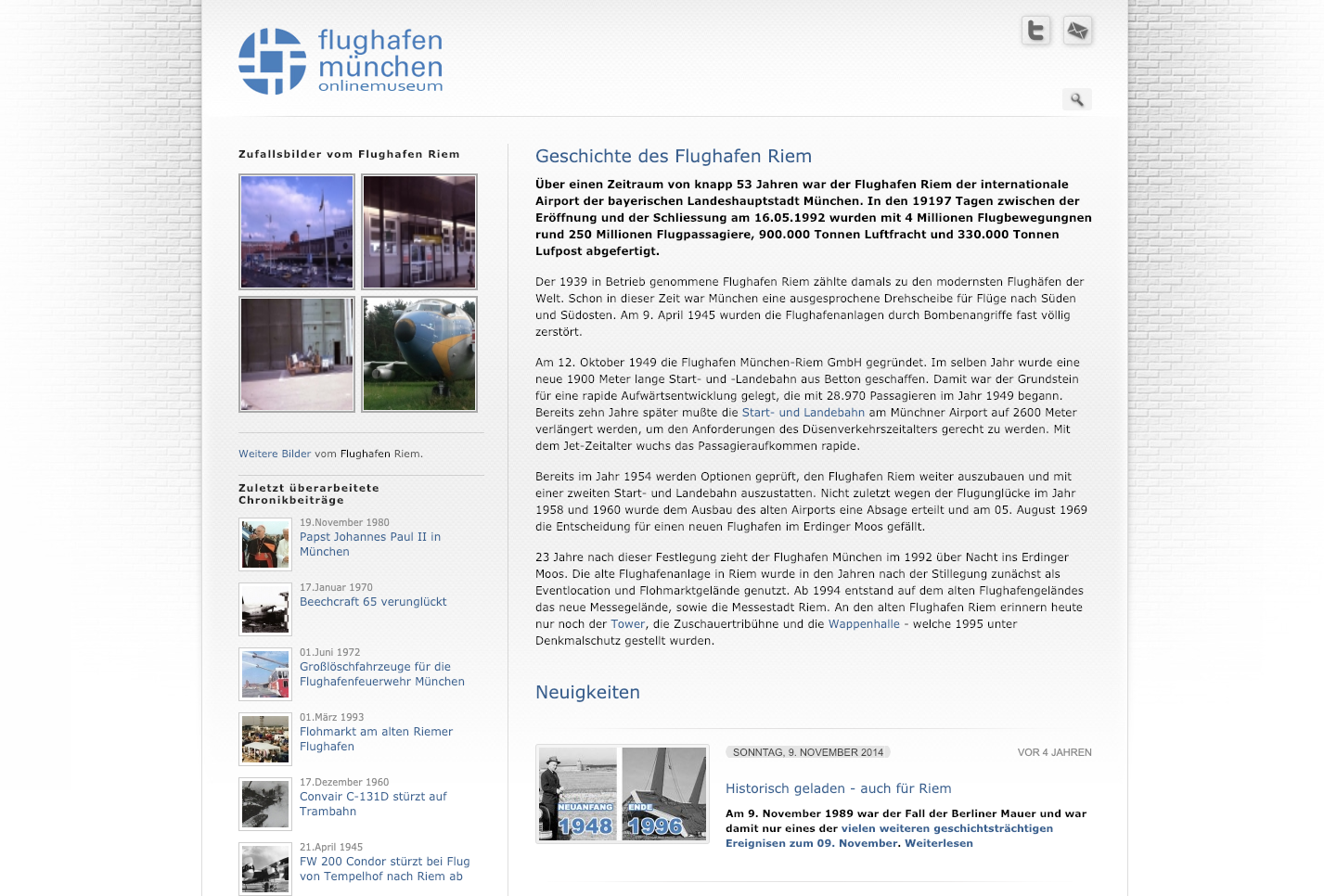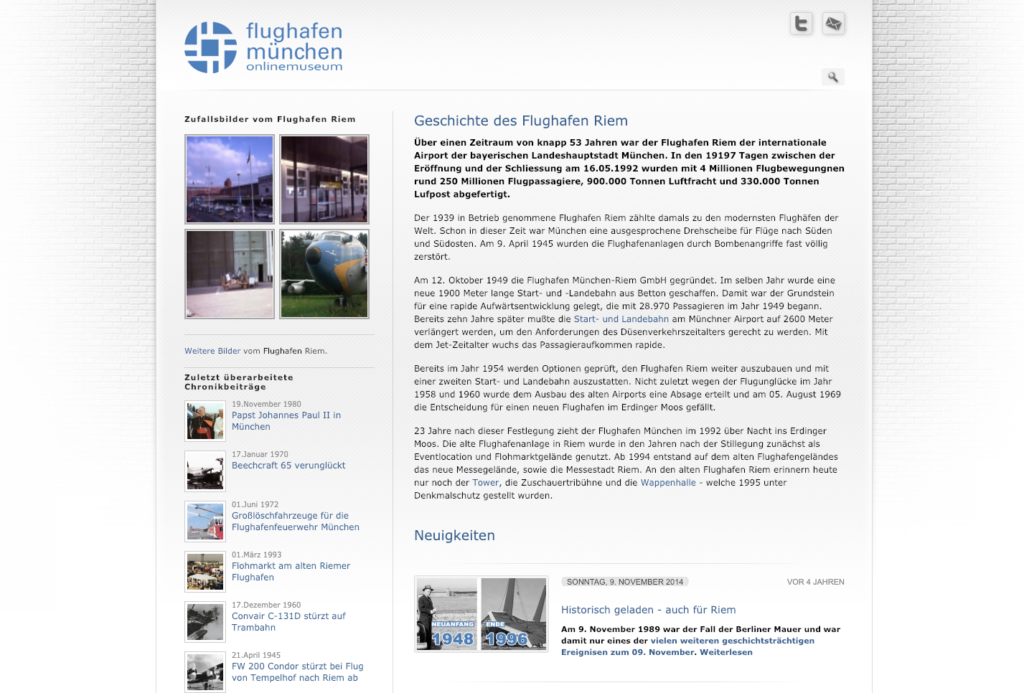 Because at the beginning I just wanted to put a few pictures online for the purpose of memory, but quickly realized that almost every picture had a story to tell. And suddenly there were a lot of pictures. In 2012 I was invited by Patrick Kiesel to Memmingen and together we pulled out almost 150 Riem Airport photos from the aerial photo archive of the aviation pioneer Hans Bertram.
And also from my private side I was given a lot of great pictures, for which I would like to take this opportunity to thank you very much.
The conversion work of the new online archive will certainly take a few more days, so that some changes will also appear in the coming days. And then? After that I will take care of the further expansion of the online archive over time - days, weeks, months and years. Whenever I find some time.