The Riem airport project
This online archive was set up in 2011 by the private person Carsten Tauber and has since been expanded in his free time.
Since then, Munich Airport has approved and supported the project as far as possible, but is therefore to be understood as a sponsor and in no way as the operator of this project.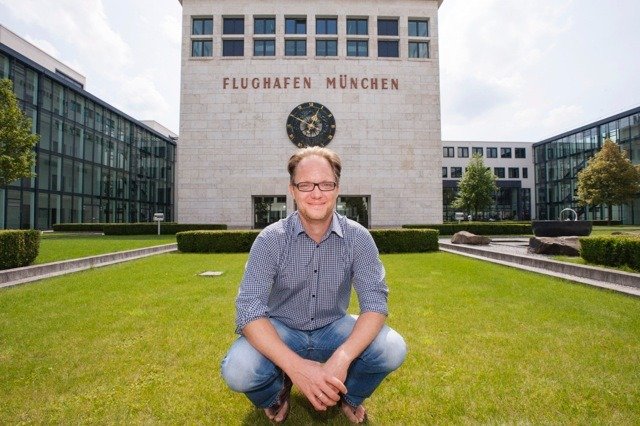 About the operator of this site ...
... there isn't really much to say. My name is Carsten Tauber and I have absolutely nothing to do with flying. In other words: I am neither a pilot nor have I ever worked at an airport. I can't tell the different types of aircraft and only have vague glimpses of how an airport works, and yet that's exactly what somehow fascinates me. The dream of flying and the necessary respect for the organization of the smooth flow of air traffic at an airport.
So what does this guy have to do with Riem Airport? Well, in my youth I lived not far from Munich-Riem Airport. As young people we were often at Riem Airport by bike and observed take-offs and landings. On the day the entire airport moved in May 1992, we watched the spectacle - which lasted all day - on the A99 during the day and were there with hundreds of spectators at the start of the last official departure from Munich Riem Airport.
In this respect, I can still remember that the last plane left Munich Riem Airport at about 11 p.m. with wobbling wings on a full moon night in the best weather, to the applause of the audience. Shortly afterwards the airfield lighting went out. An event that still gives me goose bumps today - after all, an airport is not closed every day ...
The next day we went by bike to the new airport (yes, we used to ride bikes back then ...). By the way, we needed a moment to realize that we were on the motorway slip road with our "underpowered" companions - we were probably so fascinated ...
Why this project?
The Munich Riem Airport project came into being in September 2011 due to the lack of central and emotional information. Wikipedia is informative, but in my opinion it cannot convey the information so emotionally. All further information is distributed via forums or is dormant in archives that are not open to the public, so the aim is to pay tribute to the airport in Riem, although operations in Riem have of course been completely rightly closed.
The project is currently being set up by Carsten Tauber, who in addition to this project, above all mobile WordPress agency operates.
The aim of the Munich Riem Airport project is to create a platform that is as detailed and informative as possible about the former Riem Airport - but cooperation is always welcome and expressly desired!