On August 10, 1983, the Aérospatiale-BAC Concorde 101/102 of British Airways landed as the first and only of its kind at Munich-Riem Airport. The one-time stopover by the Concorde G-BOAD drew many onlookers to Munich Airport. So the extra Auditorium in the west of the airport complex at least partially released (due to dilapidation).
Another Concorde landed at the new Munich Airport on October 26, 1996, but this visit was also only a one-off.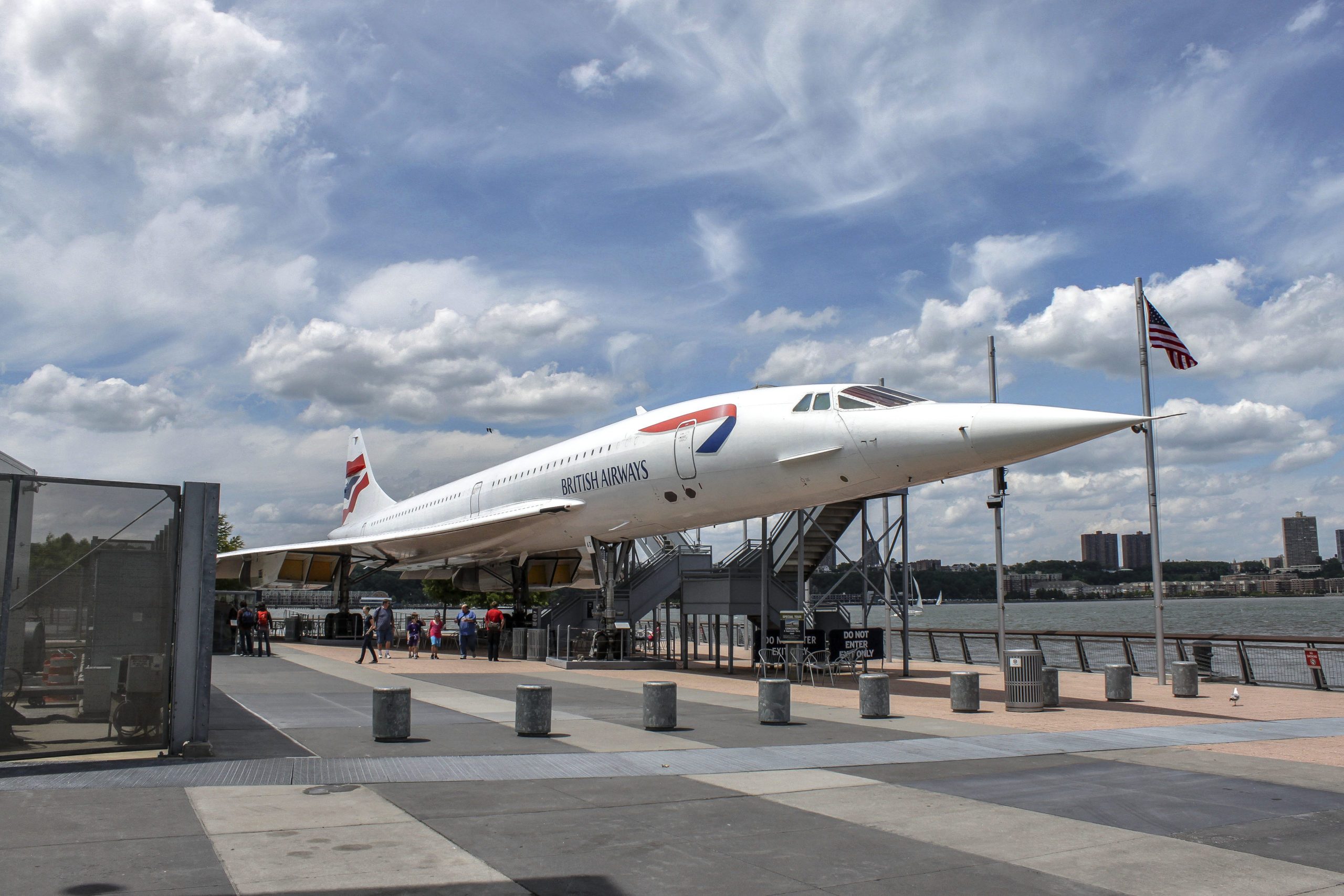 Where is the Concorde G-BOAD today?
The Concorde G-BOAD, which landed in Riem, was transferred to the Intrepid Sea, Air and Space Museum in New York after all Concorde aircraft had been retired.
Concorde in Germany
A Concorde (F-BVFB) from Airfrance can also be used in Germany Technology Museum Sinsheim to be admired.
The plane landed on June 24, 2003 for the last time at the Baden-Airpark in Karlsruhe. Over 20,000 spectators attended this spectacle. After landing, the F-BVFB was partially dismantled within the next 24 days and transported on an approx. 130 km long journey - first on the water, later by land in the direction of Sinsheim. The transport dragged on for 54 hours, in the end the Concorde could be set down with 2 cranes from the specially closed A6 on the grounds of the Technikmuseum Sinsheim.
Over the course of 12 months, the Concorde was reassembled and prepared for use by visitors. On March 17, 2004, the Concorde reached its final and current parking position on steel girders at a height of around 23 meters.
Background information on Concorde
On July 25, 2000, a Concorde crashed after taking off from Paris-Charles de Gaulle airport, whereupon the type approval for the Concorde was withdrawn. The remaining 19 Concordes no longer had permission to take off. The approval was granted again a year later. However, due to missing passengers and new safety deficiencies, Air France and British Airways announced on April 10, 2003 that scheduled flights with Concorde would be discontinued in the course of 2003.