The Munich company German Wings started on April 10, 1989 with daily 27 non-stop connections in regular service to and from Düsseldorf, Hamburg, Cologne / Bonn, Frankfurt, Munich-Riem and Paris-Charles de Gaulle.
12 days earlier, on March 29th, the D-AGWA was the first German Wings aircraft to land on German soil punctually at 12:31 p.m. The McDonnell Douglas MD-83 was initially parked in position 1 near the tower until it was brought to the specially designed German Wings hangar at Riem Airport and waited for take-off on April 10th.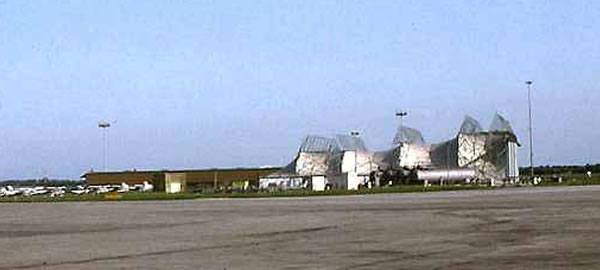 German Wings with solid service to success
Behind the privately owned line company, the Kimmel brothers and millions of heirs of the Burda publishing house were hiding. German Wings was the first private company that tried to obtain line rights in the German Lufthansa monopoly market. German Wings concept: offering business class passengers a first class service at economy prices. German Wings achieved this with 4 comfortably configured McDonnell Douglas MD-83 and a distinctive service profile on board.
Because of this catchy business model, no direct price war with Lufthansa was planned; instead, the new airline wanted to differentiate itself significantly from Lufthansa by offering superior service with a similar price structure. In the following months another 2 MD-83s were chartered and further aircraft from Unifly Express and Air Liberté were rented at short notice. A total of up to nine different MD-80s were in use for German Wings.
In the case of German Wings, the increase in frequencies was not a positive sign, but an attempt to compensate for problems in the airline's capacity utilization. The system-wide utilization of the German Wings base machines was only an average of 30%.
Unfavorable slots (departure times) for the young airline are said to have been responsible. The departure times were therefore not ideal for solvent business travelers. In addition, Lufthansa initially refused to accept German Wings flight tickets (interlining) and tried to get through further measures to push the private competitor out of the market.
After only one year of operation: German Wings went bankrupt
With success: German Wings had to file for bankruptcy on April 30, 1990 in Munich just under a year after it started - more than 300 employees lost their jobs. Previously started "rescue attempts" (possible cooperation with SAS and British Airways) failed.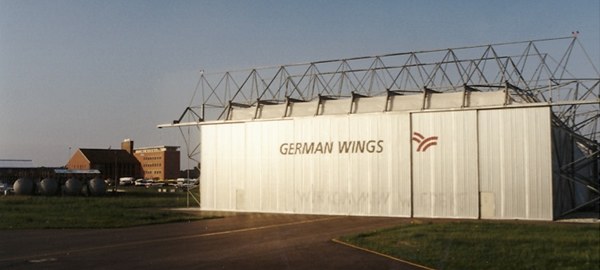 And German Wings came back ...
... but in a new format: After the bankruptcy of German Wings, Lufthansa secured all naming rights and has been using them for the LH subsidiary since October 2002 germanwings. The former German Wings aircraft IDs D-AGWA to -F have also been adopted by the new germanwings.